26/11/14
In its continued efforts to strengthen long-term business partnerships, the Europe & Central Asia team has moved to larger, refurbished offices in Hertfordshire, UK. The new offices are already proving popular with Sidel's customers, ranging from major brand owners to niche beverage producers.
In line with Sidel's strategy of working in close proximity to customers through dedicated offices in the regions in which it operates, the new regional office in Welwyn Garden City in Hertfordshire, includes Sidel's sales and customer service departments, previously located at the former site in Hatfield. The new offices, which cover approximately 400 square metres, were chosen for their ability to offer much better access to support customers throughout the UK and Ireland.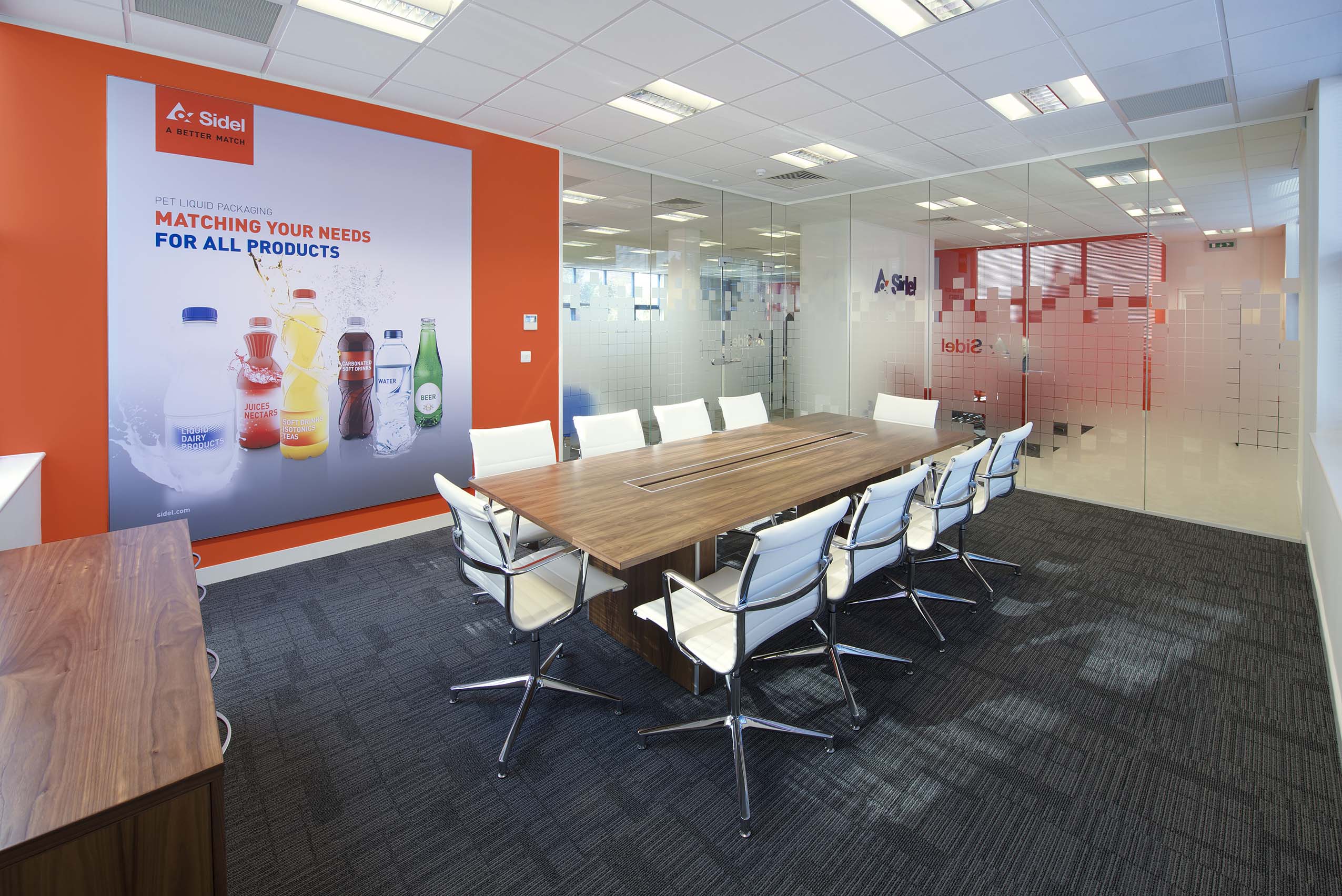 Giobbe Righetti, General Manager and Customer Service Manager for Sidel UK & Ireland, said of the move: "We are constantly looking at how we can improve service to our customers. This latest investment will bring real benefits, offering a much more welcoming environment along with the opportunity to better support beverage producers in what is an increasingly competitive market."
The packaging market in the UK and Ireland has seen a 1.9% growth in volume sales (compounded annual rate of growth) in the use of PET over the five-year period 2008-2013. Commenting on the company's decision to focus on PET, Pavel Shevchuk, Sidel's Zone Vice President for Europe and Central Asia, explains: "PET offers producers significant potential cost and sustainability benefits through lightweighting, which brings a substantial reduction in the amount of material required and lowers distribution costs and environmental footprint. It is light, robust, flexible and easy to transport and delivers other outstanding benefits - from preventing food waste to providing high levels of commercial sustainability through its full recyclability."
"From its transparency that lets the consumer see the packaging's contents to its design flexibility and ability to survive long journeys and still look good in the hands of the consumer, PET quite simply offers everyone a great brand experience," says Pavel.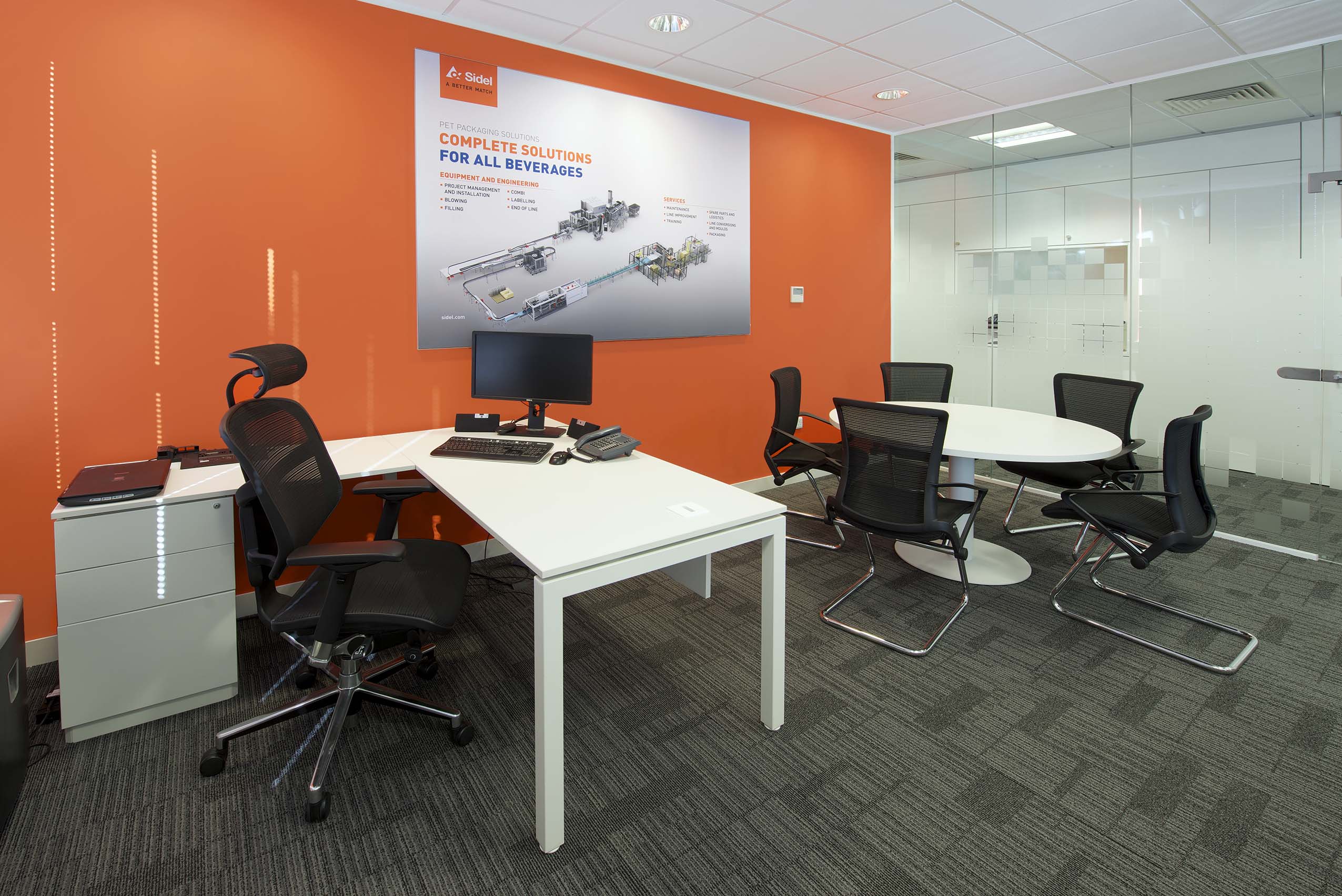 Existing and potential customers visiting the company's new offices from throughout the UK and Ireland can witness how Sidel is A Better Match for them, understanding the many contradictory demands placed on their beverage production. For example, by multiplying the number of stock keeping units (SKUs) while also keeping production easy to use, reliable and efficient. They can learn how the company can reduce resource use, including floor space, water and energy, while still improving product quality and driving down costs.
At the UK offices, customers can also find out all about the latest available packaging innovations, equipment and services from which producers and bottlers can benefit by creating better value and return on investment on their lines. One such recent development is Sidel Matrix™. The Sidel Matrix system is the company's most powerful complete line solution in terms of performance, flexibility, cost savings and sustainability. The modular architecture of this system can match virtually any configuration producers want, with a higher level of performance and a lower environmental footprint. The Sidel Matrix system includes blowers, fillers, the Sidel Matrix Combi and labellers. Another such innovation is the new portfolio of Sidel Services™, which adds more value to installed equipment, beverage products and producers' bottom lines.
Download high quality pictures