Sidel India - Linear Technology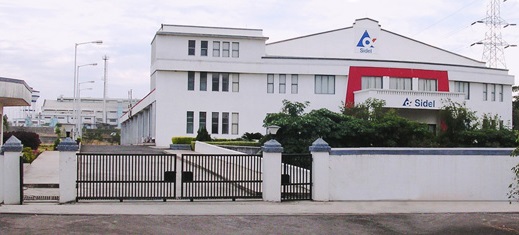 Sidel India Private Limited incorporated in India in 1997 is 100% subsidiary of SIDEL GROUP. People all over the world consume products packaged by Sidel Group solutions every day. Each of those packaging solutions is developed according to our goal to deliver the highest quality standards to consumers. We are a leading provider of equipment, services and complete solutions for packaging liquids, foods, home and personal care products in PET. Sidel India is manufacturers of complete range of fully automatic PET Blow Moulding Machine with Synergy brand for wide range of Beverages (i.e Water, Soft Drinks, Juices, Tea, Beer, Liquor, Dairy Products, etc), Liquid foods (i.e Edible Oil, Sauces, Ketchup, etc) and other applications like Pharmaceuticals & Personal Care Products.
The manufacturing activities commenced at Chakan near Pune in 2001, especially to cater to the growing need of the beverage market under the brand 'Synergy'. The vision is to provide quality equipments and services at the competitive prices. Our machines offer consistent performance with simplicity in operation to give the lowest operational as well as maintenance cost.
Supporting customers over the globe for many years with offices in Pune and Gurgaon along with the strong channel partner network spread through-out India, Africa-Middle East & Asia, 'Synergy by Sidel' has a better market reach & proximity to the customers.
Sidel India has a state of the art mould manufacturing facility, centrally governed by France, operational at Chakan since 2012. Equipped with the latest machinery, it can produce standard as well as hot fill moulds. Sidel provides the most innovative PET packaging solutions with its' in-house bottle design & development department along with the bottle test laboratory.
We utilise our equipment, services and skilled people to protect the brands of all sizes and the beverages across the world that are enjoyed by millions of people every day. We improve productivity and optimise costs inside manufacturing plants while preserving the environment outside. All our designs are modular and easily adaptable to the local market needs, plus support future technology developments. Through this we enable beverage producers and their brands to live up to their full potential of creativity, taste and quality based on PET potential.