Engineering Export Promotion Council of India honours Sidel India!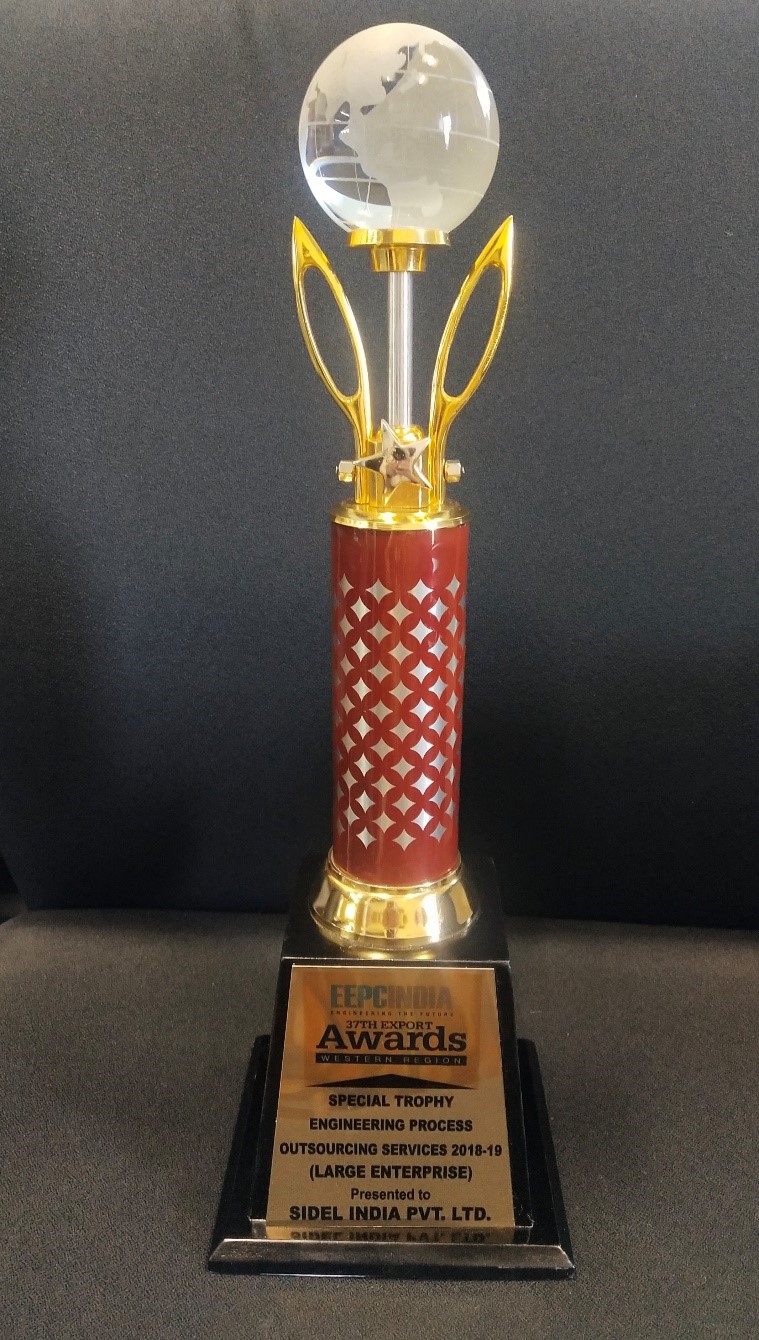 The 37th Western Region Award Presentation was organised by EEPC India (Engineering Export Promotion Council of India) to recognise engineering exporters for their exceptional export performance in the region.

We are delighted to announce that Sidel India Private Limited has received the star performers in product groups for 2018–19, special trophy for excellence in engineering and related services under Large Enterprise in Western Region. On Saturday, 17 December, the felicitation ceremony marked a turning point with a grand celebration that received excellent media coverage.

Anupriya Patel, the honourable Minister of State for Commerce and Industry, Government of India, presented the award, and Mr. Phoolchand Mishra, Finance Director AOA, received it on behalf of Sidel India Private Limited.

This is undoubtedly an excellent accomplishment for all of our achievements!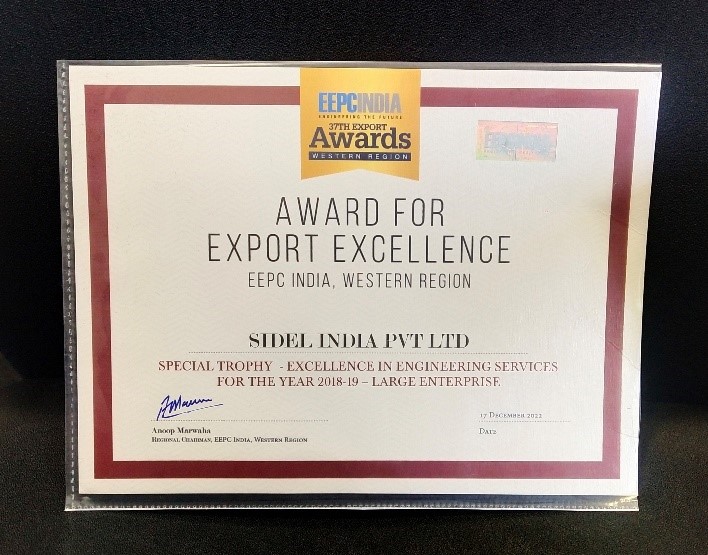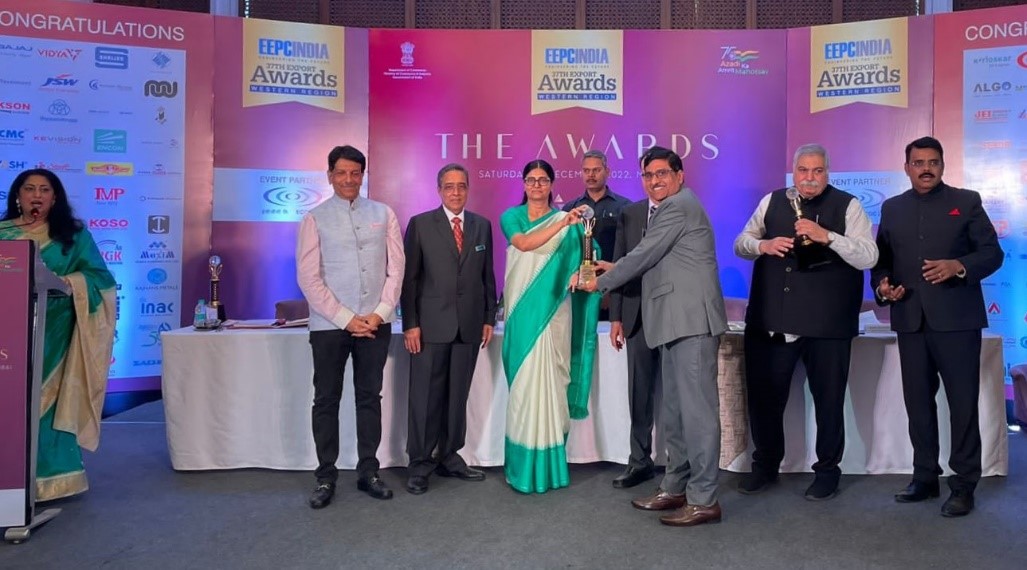 Synergy launches the first- ever Combi made in India
Water remains the world's most valuable beverage category, as the need for affordable & hygienic water becomes ever more important. In addition to the hygiene, water market demand is subject to the shifting consumer needs and preferences. With Synergy Combi, our medium output segment customers can now have the ideal way to add value to complete water packaging lines.
The Synergy by Sidel Combi solution is based on perfectly synchronized, high-performance blow molding, filling, and capping operations, as well as 100% reliable positive bottle transfers. Combi machine eliminates conveying, empty bottle handling, accumulation and storage, which reduces the number of machines and improves production reliability. This makes it the ideal solution for maximizing water production and increasing line efficiency while reducing your TCO.
On December 14, 2021, the Synergy team held a face-to-face event at the plant to introduce the first ever Combi made in India. Throughout the four-day event, attendees learnt about the future of water production in today's dynamic market by witnessing our innovative Synergy Combi built and engineered as "one smart solution." During the event, 31 executives from 14 different organizations took advantage of the opportunity to visit the plant to witness the state-of-the-art Synergy Combi technology with a 16,000 bph speed, as well as learn about our cutting-edge complete line solution for water.
With this opportunity, we can once again demonstrate that we are a leading provider of blow molding equipment and services in the water market, as well as a trustworthy partner to all our industry stakeholders.
The Economic Times Best Food Processing & Packaging Brands 2018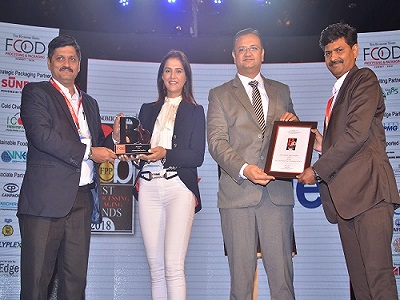 < It is a proud moment as we announce that Sidel India has received, "The Economic Times Best Food Processing & Packaging Brands 2018" at the Inaugural Edition of The Economic Times Food Processing & Packaging Summit, on 6th December,2018 at The Roseate New Delhi in presence of more than 150 Business Leaders and key government dignitaries. At Sidel India, we continuously understand our customers' challenges & demands, deliver the best equipment & solutions for the beverage packaging industry. Mr. Prasanna Nibandhe & Mr. Nilesh Deshmukh represented Sidel India at this event.
The Economic Times "Best Brands" series is an attempt to highlight the journey of brands that have accomplished the everlasting status, maintaining to the day. We, Sidel India would like to thank 'The Economic Times' for recognizing, rewarding and applauding Sidel India amongst the best brands in food processing & packaging. As they say that we have not only transformed from just a business to a brand but have also created a story.
We are also featuring in the coffee table book - the inaugural edition of "ET Best Food Processing & Packaging Brands 2018" which have success stories of brands that have set an example to the world of food & beverage, providing much needed inspiration for brand owners and business leaders to take their story forward and continue the legacy.